EYE TEST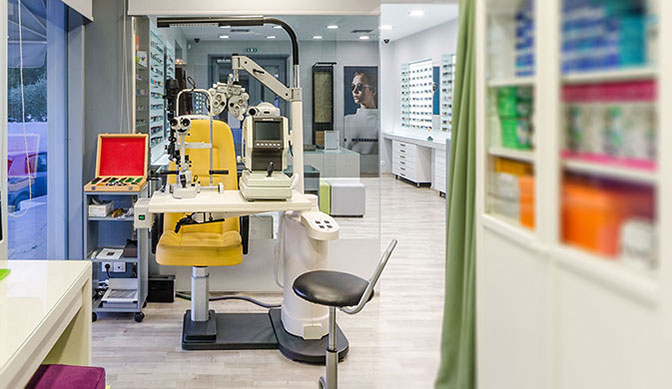 We have an in-shop, fully equipped optometric examination area that guarantees the successful filling of your subscription, adjusted to individual optical needs.
The test requires an appointment and it is provided free of charge.
* This examination is not a substitute for the ophthalmological check-up carried out by an ophthalmologist, which should take place annually.
FITTING OF CONTACT LENSES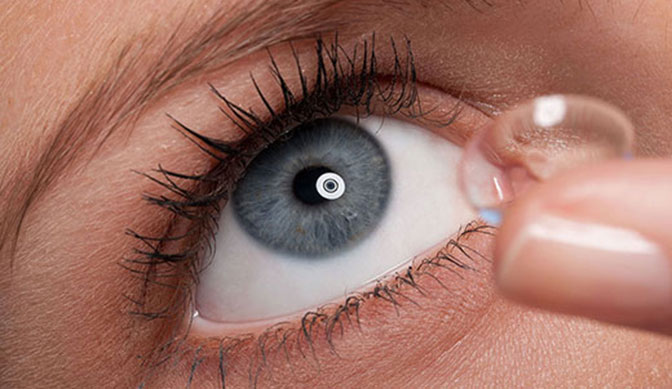 In the contact lenses section our experienced staff will give you the necessary instructions and advice for trying new, pioneering products that take care of the needs of each user individually.
WORKSHOP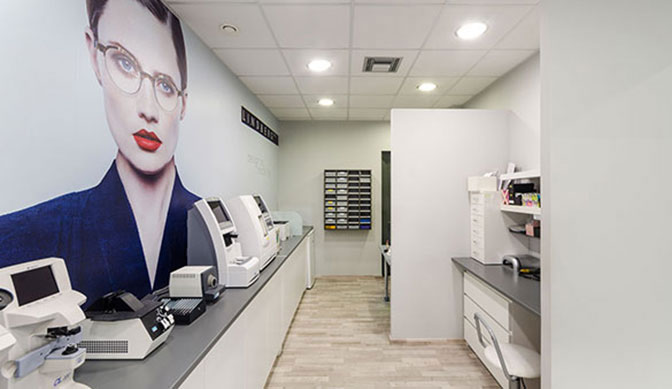 In our shop you will find workshop services for anything you might need for your glasses.
There is a department for the cutting and fitting of prescription lenses to frames, which ensures you can have your new spectacles right away, within 15 minutes.
We also perform a multitude of repairs within a few minutes, as the workshop operates the same hours as the shop.